Tile, like the beach pebble stones I engraved earlier in the week here at CNCROi.com HQ, produces awesomely bright flashes when it's laser engraved… unlike wood, foam, acrylic or just about anything else that's just vaporized with little fuss. We got tons of power so we are able to plow right through it, it's like a 300 watt flickering lighbulb!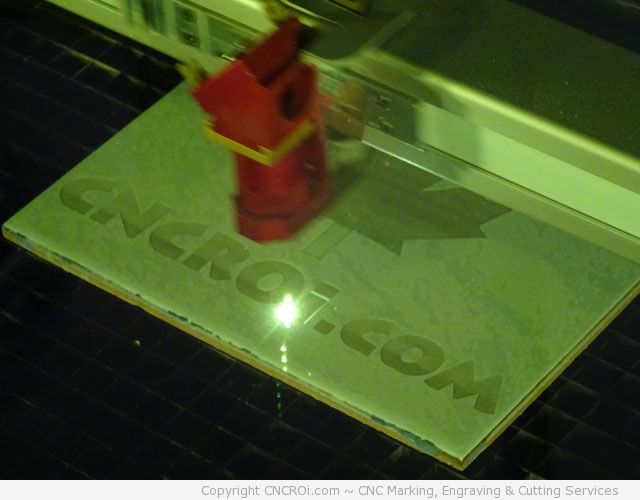 In this case, one of our customers was renovating and I got a few tiles to do some testing with, the results look pretty good except for the banding in the substrate. This isn't a tile that's made especially for lasers, it's probably as old as I am!
I've become a material hound, if I can leave an office with some stuff to do testing on, I will just because it's so much fun trying to predict what will happen – it's always a surprise as each material reacts differently to laser power… this was done with a CO2 laser source, we also have a fiber source so that's the next things I'll play around with between projects.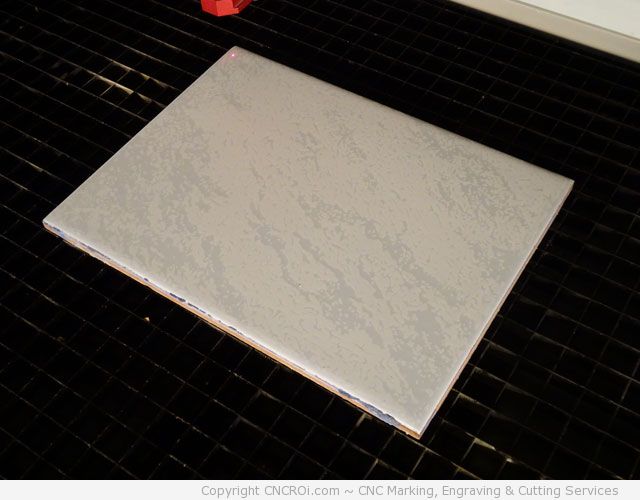 I know the laser is 100% perfect, the file I used to do the engraving is also 100% perfect so that means the material isn't consistent – I've had this issue even with recently produced tile. The easiest solution I'd see is simply paint filling the tile afterwards – enamel spray paint or powder coating would look really cool!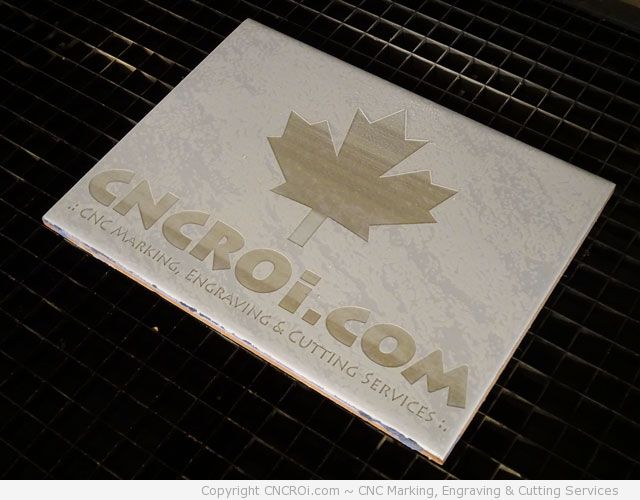 The laser has several advantages to other production methods when it comes to tile, first and foremost, we can do very low volume so even if a customer only wants a few tiles, that isn't a problem.   Our stuff also doesn't fade over time!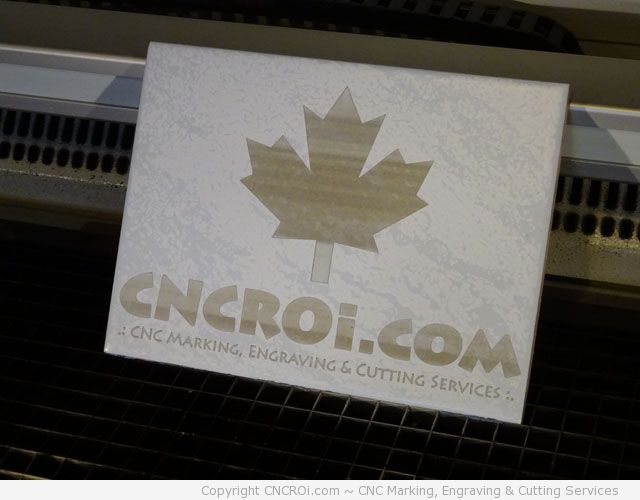 We get some very nice depth, again, post-production would involve adding something into the engraved area so the tile wouldn't fill with dust and be easily cleaned.  Keep in mind that our stuff is 100% permanent!
Our laser is also able to reproduce things at incredible accuracy and precision, meaning all the tiles will be identical and we can engrave up to 600 dpi (we can do more but you wouldn't perceive it so save us the time and you the money).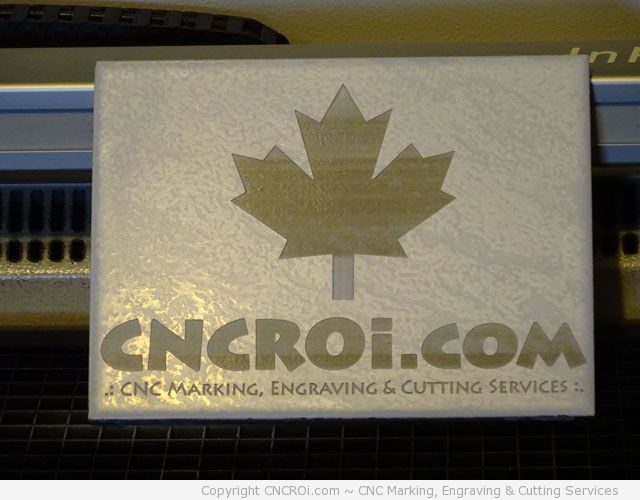 If you need a custom CNC shop to engrave a bunch of tiles for you, where do you go? CNCROi.com! We can handle tiles as large as a meter square (max length is 1 meter, max width is infinite using pass through).
Watch the video yourself!